Control your LiveU units, channels/servers and production tools, from anywhere using any browser-based device. Get a detailed view of unit status, network interfaces and performance, and remotely control any of your live transmission attributes, including streaming start/stop, bandwidth, latency and more.
AUTOMATE YOUR CLOUD PRODUCTION WORKFLOWS
Use LiveU Cloud Connect to manage your live production from anywhere! LiveU Central allows you to seamlessly connect live feeds from the field with any of your cloud-based production platforms for a richer live production.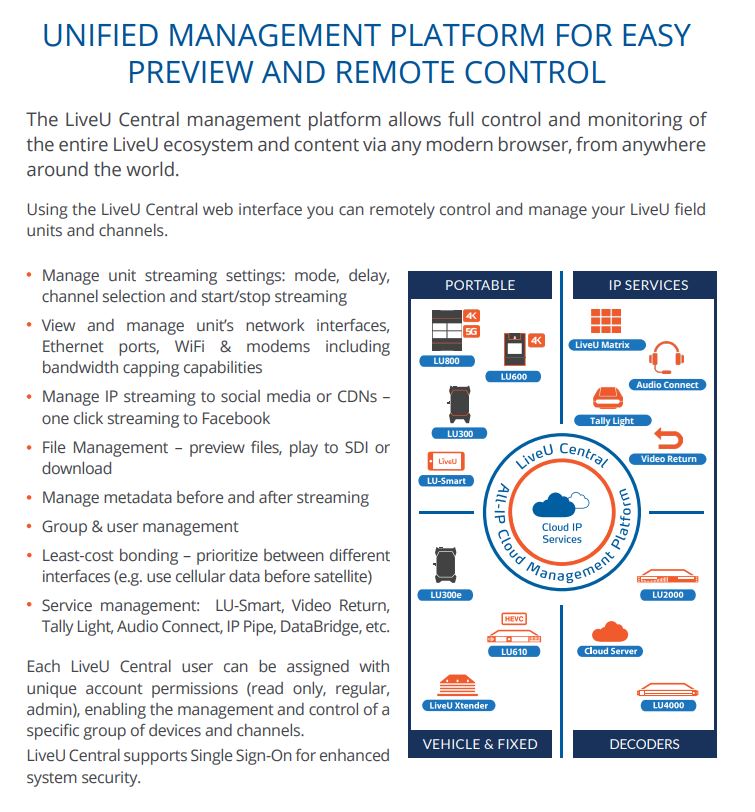 REMOTE CONTROL & MONITORING
Manage all LiveU units from any browser or device. Get a detailed view of unit status, location, network interfaces and bandwidth.
MULTIVIEW
Live preview of all incoming feeds at a glance.
Drag & drop any incoming feed to any server output.
FILES MANAGEMENT
• Playback or export of recorded Store & Forward or FTP files, including upload management and tracking
• File upload of remote Live & Store files from LiveU Central
• Files can be played to any SDI port on the server
Direct streaming from LiveU Central to Facebook Live or any other CDN, based on one-click API- based integration
GEO-LOCATION
Track the location of all LiveU units; automatic refresh when unit is online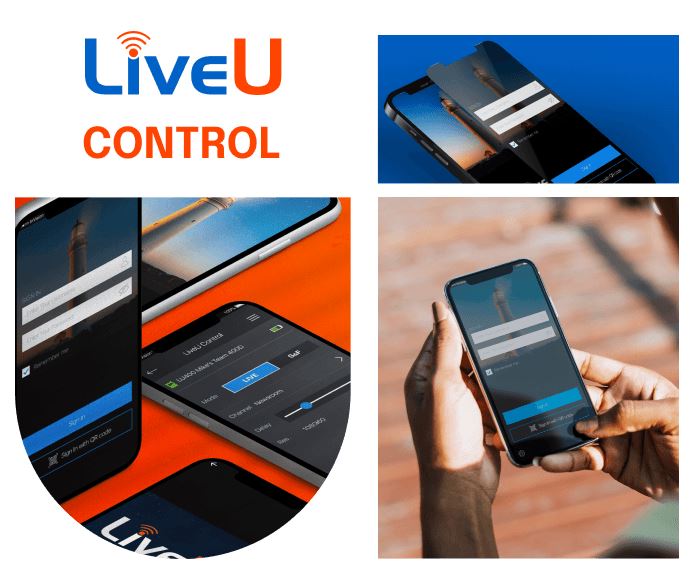 Let's Get You Broadcasting
Feel free to contact us at any time. We're here to help.
2022 All rights reserved © ECS – European Communication Services