ACCELERATING PRODUCTION TIME
Automating the story metadata process:
LiveU Ingest provides all-time high-quality video, it's no longer possible to manage the content manually. Manual processes create bottlenecks that slow down production time. By adopting automation tools, media production companies reduce human error and make content available faster for linear and digital production teams. This is where LiveU Ingest comes in, an automatic recording and story metadata tagging solution for live video. As a hybrid cloud workflow solution, LiveU Ingest is powered by the LiveU cloud video platform, the hub for all things live. The LiveU Ingest workflow integrates at the preliminary stage of the NRCS, or similar system.
Accelerate your production workflow:
The number of live events being covered has reached an all-time high. Managing this content manually takes a heavy toll on your productivity, storage and human resources efficiency. With all content instantly available on the LiveU Ingest web portal, it lets your digital teams accelerate the time needed to publish assets online.
How does it work?
Access recorded content from anywhere:
Never miss a thing! You can access your video from anywhere. So you can edit and enrich videos as part of your existing workflow.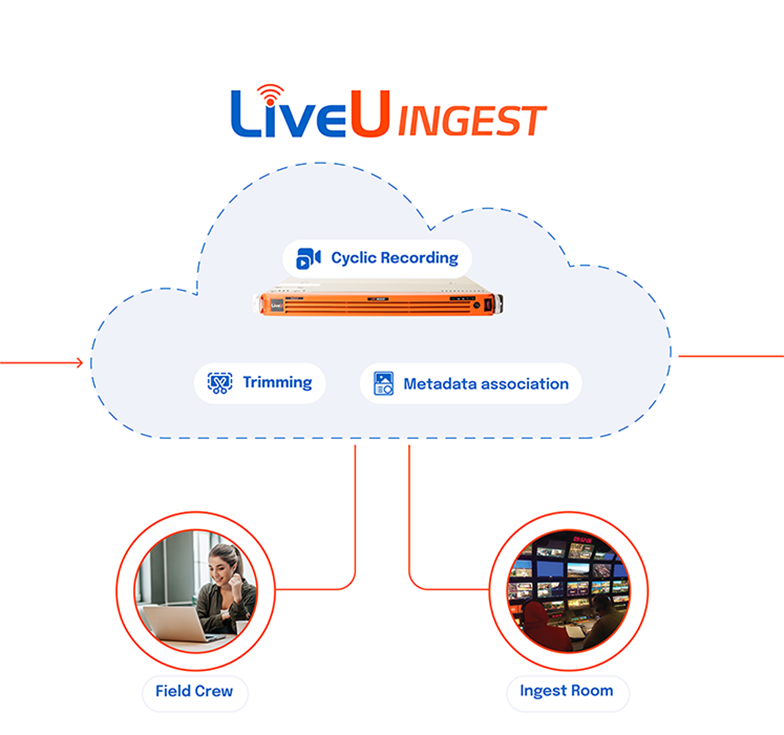 Cut your production costs:
LiveU Ingest brings new levels of efficiency to your production. Storage costs are cut by the video being trimmed before entering the MAM, ensuring that only relevant content is saved. Eliminating manual processes, the automated solution optimizes human resources and increases productivity.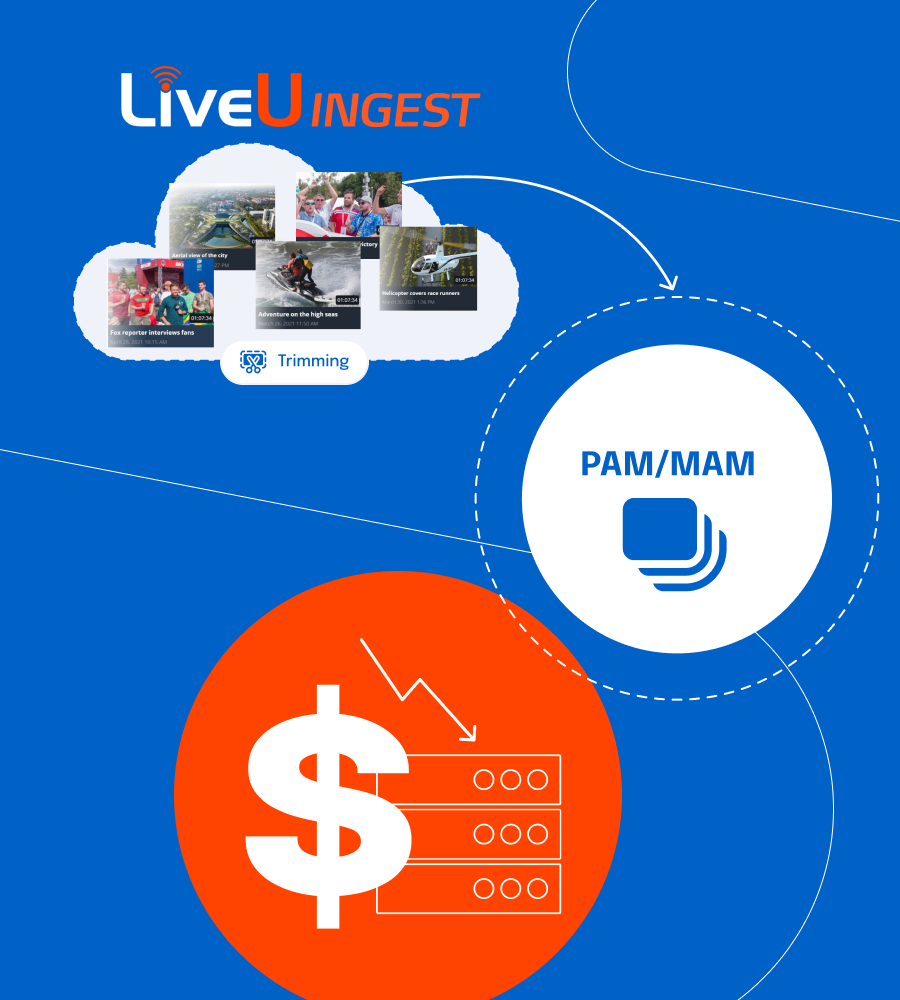 Seamless integration with your production workflow:
LiveU Ingest integrates with your existing production and newsroom systems. Compatible with different metadata formats, Ingest seamlessly integrates with your NRCS and MAM systems. Enabling hybrid cloud or on-prem deployment options, LiveU Ingest fits into any existing production set-ups and is easy to implement with minimal ramp-up needed.