HD 1U rack-mount decoder for the highest video quality. Receive, decode, playout, stream and distribute any HEVC/H.264 4K or multi-camera video feeds. SW license included
A RANGE OF CONFIGURATIONS The LU2000 is a highly versatile unit, with multiple configurations that include hardware-hosted MMH software and cloud server operation. It uses LiveU Reliable Transport (LRT) protocol, which includes patented Dynamic Adaptive Bitrate control and Forward Error Correction. , allowing the optimization of live video delivery to different classes of receiver, dynamically adjusting bitrate and quality for the best viewer experience at any time.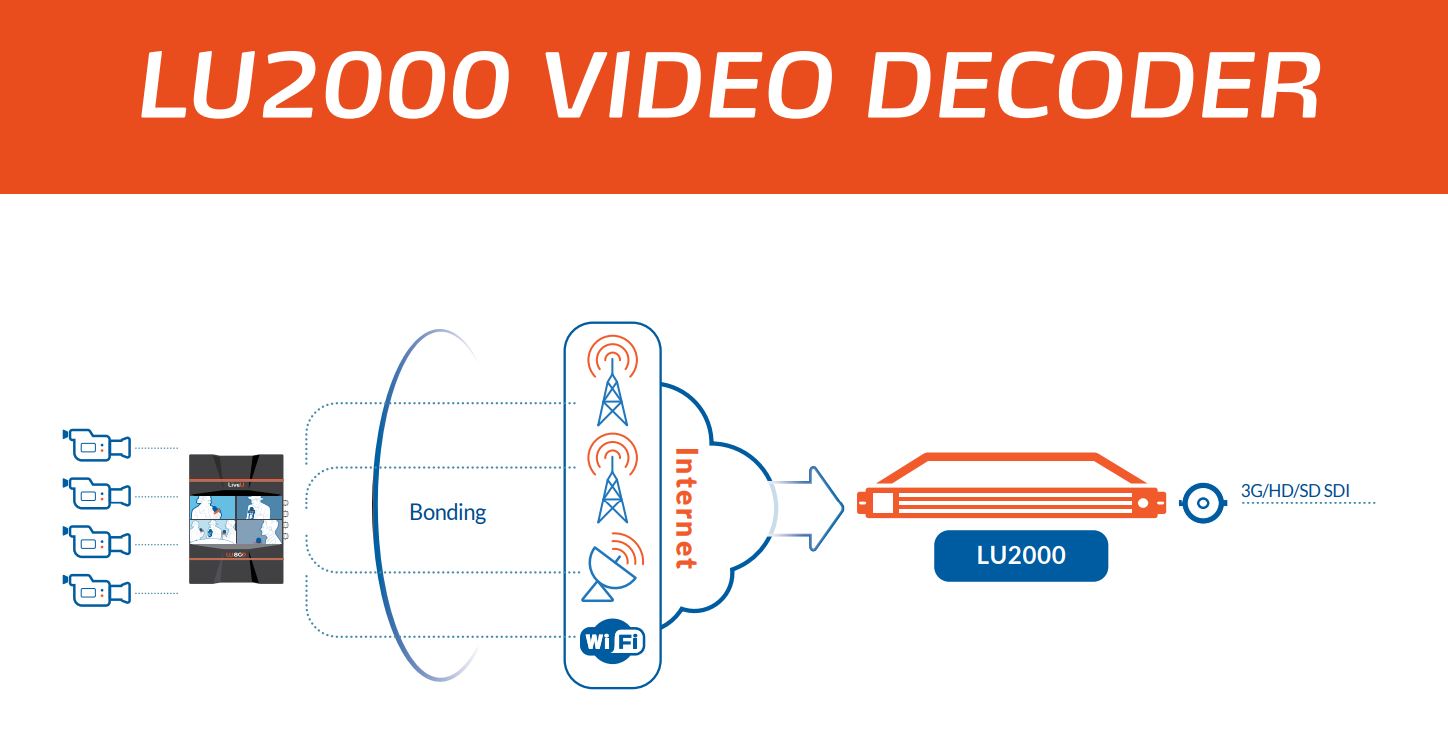 INTEGRATION IS SEAMLESS With LU2000 you have an unlimited number of preview feeds. The remote operator can select the feed that's actually sent out over SDI for local consumption, or streamed over the network for CDN or any other online video streaming. This decoder/transceiver integrates perfectly with LiveU's multi-layered live video ecosystem. Operators can monitor and control live streams via LiveU Central – the unified management platform for LiveU's field and studio units.