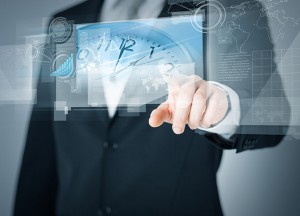 Media Management Technology
ECS' Media Management Technology is an Internet-based service that records and monitors broadcast content from multiple sources, operating 24/7/365. Programmed with your input, the automatic service is managed by our technicians to ensure operational integrity, every day of the year. Contact us for more information.
In addition to complying with regulatory powers for recording and media archiving, our media management program features an easy-to-use graphic display of rating information, insertion of tags into media and text searches, creation and management of a clips library, plus more. This media management system can be accessed and managed from multiple workstations to ease workflow and enhance productivity.
ECS' technical expertise with communications solutions allows you to ensure regulatory compliance, as well as robust archival of content, to ensure legal protection. All this in a customized yet turn-key data management solution.
Media Management Applications Include:
Compliance recording and logging for regulatory requirements
Broadcast archiving for legal protection
Viewing relevant media anytime, from anywhere
TV/Radio channel archiving
Repurposing of media items for web and mobile
Signal quality monitoring for control rooms and viewer quality assurance 24/7 with real-time alerts
Recording multiple sources for any amount of time at any quality and frame size
Exporting all media into numerous widespread standard popular video formats and qualities
Exporting via FTP, saving content on server or downloading it to personal computers
Providing an interactive graphical view of personal and competition's rating information, alongside actual broadcast media
Automatic monitoring and detecting of recurring media objects including commercials, promos, and election campaign ads on broadcast channels
Adding notes and keywords to any media time range
Navigating using Electronic Program Guide (EPG)
Creating and managing a multi-item clip library
Text searching of all available information such as annotations, clips and EPG
Contact us for additional information about how ECS can meet your media management needs.
Media Management Challenges for Broadcasters
ECS understands that regulatory compliance and protection from litigation are serious issues for broadcasters and TV/webcast content providers. Managing the technology to ensure these issues are addressed correctly is a daunting challenge.
Fortunately, ECS has a depth of experience with communications solutions that is hard to match. Our Media Management solution seamlessly manages both compliance recording and broadcast archiving to protect broadcasters from litigation and from violation of regulations. By using ECS' turn-key media management solution, clients avoid the need to design, implement and manage arcane, often technically-challenging solutions for broadcast media management.