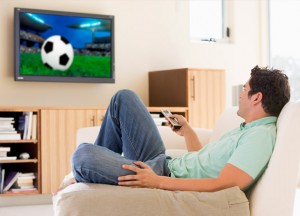 OTT & IPTV
Today, Over The Top (OTT) content delivery is now as common (if not more so) than traditional TV viewing. But reaching this exploding market, and avoiding the concurrent loss of viewership from traditional delivery methods that are now being utilized less and less, is a primary concern for broadcasters.
"Open the growing OTT universe for your viewers using a full range of the most up-to-date technologies for OTT & IPTV applications."
We help you engage your viewers and provide them what they want, when and where they want it – whether by TV, laptop, or small-screen device.
ECS focuses on increasing your income by extending viewers' watch time via a full range of connectivity features. Contact us to learn more!
IPTV PLATFORM SERVICES
Our IPTV platform provides immediate access to hundreds of channels,combined with options and innovative services such as Video-on-Demand and Catch Up TV for viewers who want to watch a program post-broadcast. This exciting service is part of our growing OTT universe.
OTT UNIVERSE
Our comprehensive Over-the-Top solution offers multi-screen OTT video distribution for telcos, broadcasters and content owners. Viewers can browse, chat, and interact simultaneously on multiple devices, from tablets to smartphones, laptops to PCs, online TVs to IPTV. Our OTT services provide customers a superior viewing experience, lengthening customer capture penetration time.
The OTT communications solution produces an exceptional seamless interactive HD viewing experience by leveraging both TV broadcasting and the Internet. OTT enables live and On Demand content, streaming over any type of network including WiFi, 3G, 4G / LTE, Fixed, and Satellite. It delivers fast channel switching in under a second, ensuring  viewers have a seamless, enjoyable experience.
ECS' Cloud OTT Solution Features:
Highest Quality – Unparalleled Interactive HD viewing experience
Multi-device – TV, PC, Smartphone, Tablet, IPTV, plus more
Full Featured – Multi Screen, Catch-up, DVR, Live Record and full interactive EPG Listing
Fast channel switching
24/7 Help Desk – Comprehensive Monitoring and Support service
Total Management – Billing, Analytics, Monitoring and Reports
Simple to use – Shortens product time to market
Cost Effective – Reduces resource costs
Scalable for growth
With ECS' OTT and IPTV communications services, you can extend your viewers' watch time across multiple devices anywhere on the planet, in a simple-to-use and cost-effective solution. And by providing reliable solutions with low TCO, you can reach new markets and increase penetration of existing broadcast markets.
Contact us to learn more about how our OTT and IPTV communications services can benefit you.