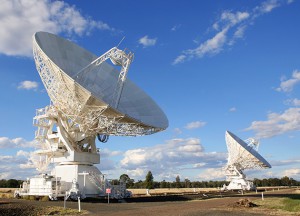 TV Distribution
ECS' global satellite distribution services allows us to reach your audience everywhere, world-wide – whether via terrestrial transmitters for analogue or digital radio, TV, cable networks, or satellites.
"We utilize a full array of advanced distribution methods and media technologies, leveraging the best satellites, fibre connections, and IP transfer technologies."
ECS offers distribution services for all broadcast types, whether direct-to-home, contribution to existing packages, Free to Air or encrypted, digital or analogue, etc.
New TV Channel Launching
In addition to enhancing services for existing TV channels, for a new TV channel our team will actively guide you through your channel launch, and help you choose the proper broadcast satellite for your location, target audience, and existing neighborhood. We can design the optimal connectivity media between your studio and the uplink teleport, and help you pick the most suitable broadcast platform, playout and video format.
Market-Specific Penetration Analysis
ECS provides targeted analysis as you work to expand your business. Decades of experience allows us to thoroughly understand the broadcast market and related technology linkages. ECS analysts can confidently determine the best practices and solutions for you to dominate your broadcast market. Our technical, facts-based analysis will provide you with the tools to facilitate brand penetration in a constantly changing broadcasting landscape.
Market Advisory Services
ESC bridges technology, content and market metrics to offer an analyst services that will enable you to not only cut broadcasting costs but also enhance viewership levels, reducing overhead even as you increase your market share. We understand all aspects of the broadcasting business, and offer our expertise to provide communications solutions you may not even know existed.
You are welcome to talk to our specialists to see how ECS can help your broadcast business grow.