Complete Solutions for Live Video Distribution
Provide real-time video streaming through any IP network, protocol, cloud service, or edge device.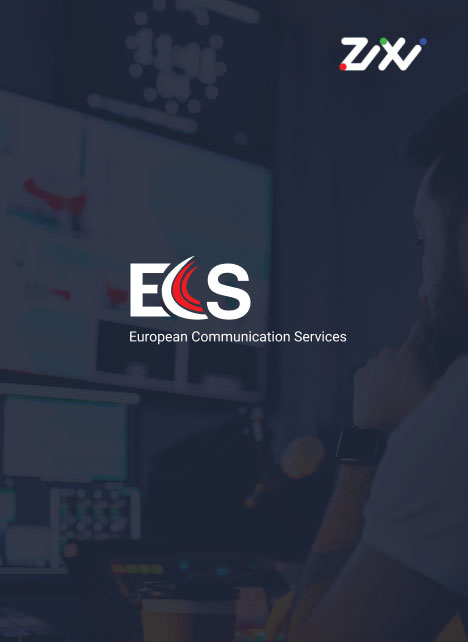 ZIXI DELIVERS LIVE
Zixi provides the complete solution for live video delivery with its flexible and modular SDVP software. This robust suite delivers broadcast-quality live video over almost any network, used by global broadcasters, enterprises, OTT providers and mobile service providers. With enhanced control over complex networks and simplification of production and distribution workflows, the SDVP is the ideal choice for companies looking to source, manage, localize and distribute live events securely and at scale. With a broad ecosystem of market-proven solutions and seamless integration through the Zixi Enabled Network (ZEN), Zixi is the ultimate choice for live video delivery.
Modular Components of the SDVP
Transport & Processing

Management & Orchestration

Monitoring & Analytics
 Products & Services
Feel free to contact us at any time. We're here to help.
2023 All rights reserved © ECS – European Communication Services